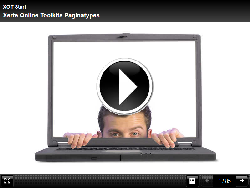 In Xerte Online Toolkits v2.0, you now have the ability to deliver content using HTML5 rather than the Flash Player. This has a number of advantages: you can deliver content to a much wider range of devices, and specifically you can deliver content to devices that do not support Flash.
You should use the HTML5 delivery option for new pieces of content.
Existing content will continue to play using the Flash Player. You can change this setting for existing content, but you should check that the content runs properly, and looks as you intended if you change the setting. New content is set to play using HTML5 by default and will be able to take advantage of new developments in the software in the future. We will not be updating the older Flash delivery engine to handle new page types and templates, and so we recommend that new Learning Objects use HTML5 rather than Flash for delivery. New Learning Objects will automatically be set up to use HTML5, so you do not need to do anything.
When using video, you should use the .mp4 file format in conjunction with the HTML5 delivery option to ensure that video plays on the widest range of devices. The .mp4 file format is not compatible with the older Flash player.
To summarise, you do not need to do anything. Existing content will continue to use Flash and nothing will change unless you want it to. New content will use HTML5, and we recommend that you keep this setting. You should use .mp4 video rather than .flv video in new learning objects.
The Xerte Online Toolkit now contains over 70 templates for presenting rich media and interactivity. If you have idea for new ways to present and deliver content, the developer team would like to hear from you. The software continues to be user-driven, most of the functionality has been developed to meet real use cases, and we think this is an excellent way to capture great ideas that meet real needs.
The MediaInteractions, Interactive Diagram and Multiple Perspectives templates have been retired. All the functionality they provided is now available in the Xerte Online Toolkit template. Existing Learning Objects created using these templates will continue to function but you will no longer be able to create new ones.
The new Bootstrap Template allows you to create responsive learning objects that work well on the widest possible range of devices and function well on a wide range of screen sizes, from phones to desktop PCs. The Bootstrap template is designed for the presentation of text, graphics, video and audio in a structured document: note you can embed content created using the Xerte Online Toolkit into content created using the Bootstrap Template.
We hope you enjoy all the new features and functionality in Xerte Online Toolkits v2.0!