New features
Translate Xerte?
Now you can with XerteTrans. This email address is being protected from spambots. You need JavaScript enabled to view it. us for more information.
Xerte also available in HTML5
News
The Xerte Conference 2016
Details

Published on Friday, 29 January 2016 11:37
Written by super admin
Hits: 29509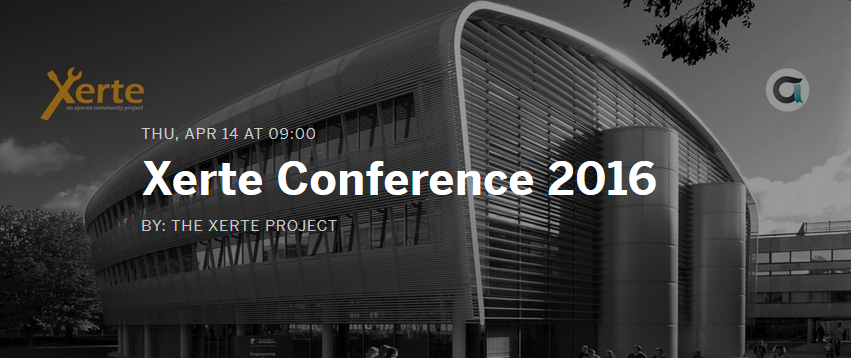 The Xerte Project is pleased to announce its 2016 conference returning to the UK this year and to be held at the University of Nottingham on 14th April 2016.
The last twelve months have been the most exciting in the history of the project, with our transition to the Apereo Foundation, the release of v3.0 and then v3.1 of Xerte Online Toolkits and the continued growth of our fantastic global community of users and developers.
This event will provide an opportunity to hear about the very latest developments and future plans from the project team and to learn more about the Apereo Foundation and the exciting opportunities it brings.
We'd also like to showcase the fantastic work that we see going on in our user community and are inviting proposals for inclusion in a really exciting programme for the day. Submit your proposal here:
http://goo.gl/forms/A4o3rNglqP

Xerte Online Toolkits V3 is out!!!
Details

Published on Wednesday, 29 July 2015 18:06
Written by Julian Tenney
Hits: 10397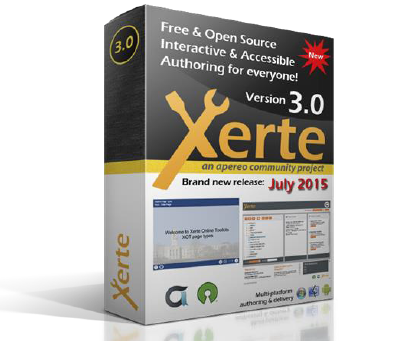 Xerte Online Toolkits version 3.0 is out! It gives us a great pleasure to announce, on behalf of the fantastic people that are the Xerte project's community of developers, that the next version of the software, Xerte Online Toolkits v3.0, will be available for download from the Xerte Community website.


This is a significant release in several ways: it is our first release as an Apereo Community project and marks our graduation from the incubation process, and it is also our first release as an affiliate member of the Open Source Initiative - we are very proud to of both of these achievements, which clearly establish The Xerte Project as both a sustainable and robust project. The Apereo community provides exciting opportunities for the project to grow and develop in the future.