Artículos
Accessibility
Detalles

Publicado el Jueves, 11 Octubre 2012 13:01
Escrito por Alistair McNaught
Visto: 8731
Xerte is designed to minimise barriers and maximise benefits for the widest range of users. Accessible resources give better experiences for all users and reduces risks for your organisation - for example less risk of learners failing and less risk of disabled learners being disadvantaged. Xerte is being used with learners across the spectrum – from entry level and basic skills to undergraduates. Xerte has many accessibility benefits including long term partnerships with JISC TechDis, technical design, pedagogical design, an open source community and a mobile friendly output. These are explained below.

Long term partnerships
The Xerte project has worked closely with the JISC TechDis service and JISC Regional Support Centres. JISC TechDis support has directly led to user testing opportunities and on-going accessibility improvements. JISC Regional Support Centres have helped organisations as diverse as work based learning, adult learning, specialist colleges and universities use Xerte to create more inclusive learning resources. The Open University is actively involved in testing and accessibility.

Technical accessibility includes
* built in keyboard accessibility
* built in font options (colour, type and size)
* compatibility with text to speech tools
* most page types compatible with screenreader tools.

Pedagogical design benefits include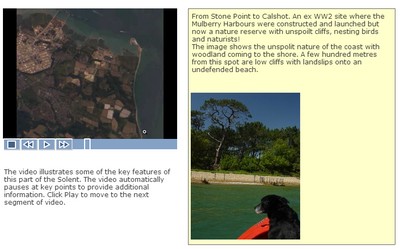 * templates allowing rich media use - images, video and audio
* automatic table of contents. Every page is within three clicks
* auto-marked interactivities allowing formal and informal self testing with feedback
* easy sharing/adapting allowing resources to be repurposed for different user needs and contexts
* learners can subscribe to RSS feeds to get new or updated learning resources
* the ease of use allows non technical teachers/trainers to move to rich accessible online approaches and allows learners to participate as content creators
* runs on mobile devices and tablets (see below)
* learning objects can be easily tagged as Open Educational Resources. This makes them easy to discover by teachers or learners. A wider pool of resources makes it easier to meet learner needs.

Open source community
If your learners have particular access needs and you have people with the right technical skills you can adapt pages or create new types to suit your learners. Your page type could end up being part of the main build. If you encounter difficulties interacting with an assistive technology you can work with the Xerte community to improve the code.
Mobile friendly
For many learners, mobile tablet or phone devices offer 'just in time' support. Xerte Toolkits 2.0 now creates learning resources in HTML5 meaning it will run on most browsers and devices. Even better, it is back-compatible so any Flash based Xerte Toolkit resources you used to use will now be available in HTML5 as well when you upgrade your Xerte Toolkits installation.