New features
Translate Xerte?
Now you can with XerteTrans. This email address is being protected from spambots. You need JavaScript enabled to view it. us for more information.
Xerte also available in HTML5
News
Latest release: Xerte Online Toolkits version 3.5
Details

Published on Wednesday, 19 July 2017 11:22
Written by Ron Mitchell
Hits: 1537
Xerte Online Toolkits version 3.5 is now available
Now with importing pages from other learning objects and also a brand new results page!
On behalf of the Xerte developer community we are pleased to announce the official release of the latest version of our software: Xerte Online Toolkits 3.5.
You'll find the downloads of this version and future updates via the downloads section of xerte.org.uk
The Xerte Online Toolkits 3.5 release brings many new features and functionality as well as bug fixes and other improvements.
Release Notes
We have summarised many of the new features in the attached release notes. Click on the pdf icon to view/download.
Wish List
The Xerte community is an active global group of developers who often work in their spare time developing and improving Xerte Online Toolkits. There are four ways to ensure that your wishes or the needs of your organization, be added in future or possibly custom developed:

1. Via the Xerte community website in the forum "Wish List". These requirements are then reviewed and possibly developed when one or more members of the community see this as useful and viable and of course if/when there is time.
2. You can also make a donation which would be very much appreciated. These donations are used to maintain Xerte and develop new functionality. Click here to make your donation via PayPal.
3. You can This email address is being protected from spambots. You need JavaScript enabled to view it. and discuss and commision specific developments.
4. Join our developer community and contribute directly to developments and improvements.
Apereo Atlas Awards 2017
Details

Published on Tuesday, 24 January 2017 10:39
Written by super admin
Hits: 4398
Apereo ATLAS Awards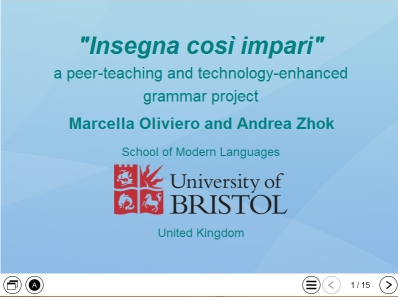 This year, the ATLAS applicant selection process opens on January 15, 2017 and closes on March 20, 2017.
Click here to begin the 2017 Application for ATLAS
The ATLAS committee welcomes submissions from the Apereo open source education community. We invite applications that demonstrate innovative teaching and learning using not only Sakai, OAE and Karuta, but also Xerte and Opencast.
Based on merit, we hope to select up to six winners. Winners will be announced in early April 2017 and recognized at the Open Apereo Conference June 4 - 8, in Philadelphia, PA. Registration and travel expenses will be covered for award winners.
Last year a Xerte project won the award.